This past spring, I had the good fortune of taking an excellent class offered through Chapel Hill Parks & Rec. called
"Strengthening Your Child's Social Smarts: Strategies to Help Children with Social Cognitive Challenges"
. Based on the
Social Thinking
theories of Michelle Garcia Winner, the course is intended for parents/caregivers of K-8 children. If you have a child on the autism spectrum, with ADHD, or some other social cognitive challenge, this class is for you!
There will be two sessions this fall:
Class Facilitator: Sherry C. Mergner, MSW, LCSW
Location: Seymour Center, 2551 Homestead Road, Chapel Hill, NC 27516
Time: 6:15 PM to 8:00 PM
Session 1 Dates: Thursdays, September 12, 19, 26, October 3, 10, 17, 2013
Session 2 Dates: Thursdays, November 7, 14, 21, December 5, 12, 19, 2013
Cost: $180 Residents of Chapel Hill & Orange County, $200 Non-Residents
Pre-registration is required. Participants will pay instructor the full fee at the 1st class session.
To Register:
http://www.townofchapelhill.org/register
Parents of children with developmental disabilities may receive funding for this class through the
Jean Wolff-Rossi Fund
! Tip: Apply early (30 days in advance minimum) - the Rossi Fund limits grant funds not just by the person, but also by the specific event, so only a limited number of qualified applicants will receive funding for the same training. I speak from experience!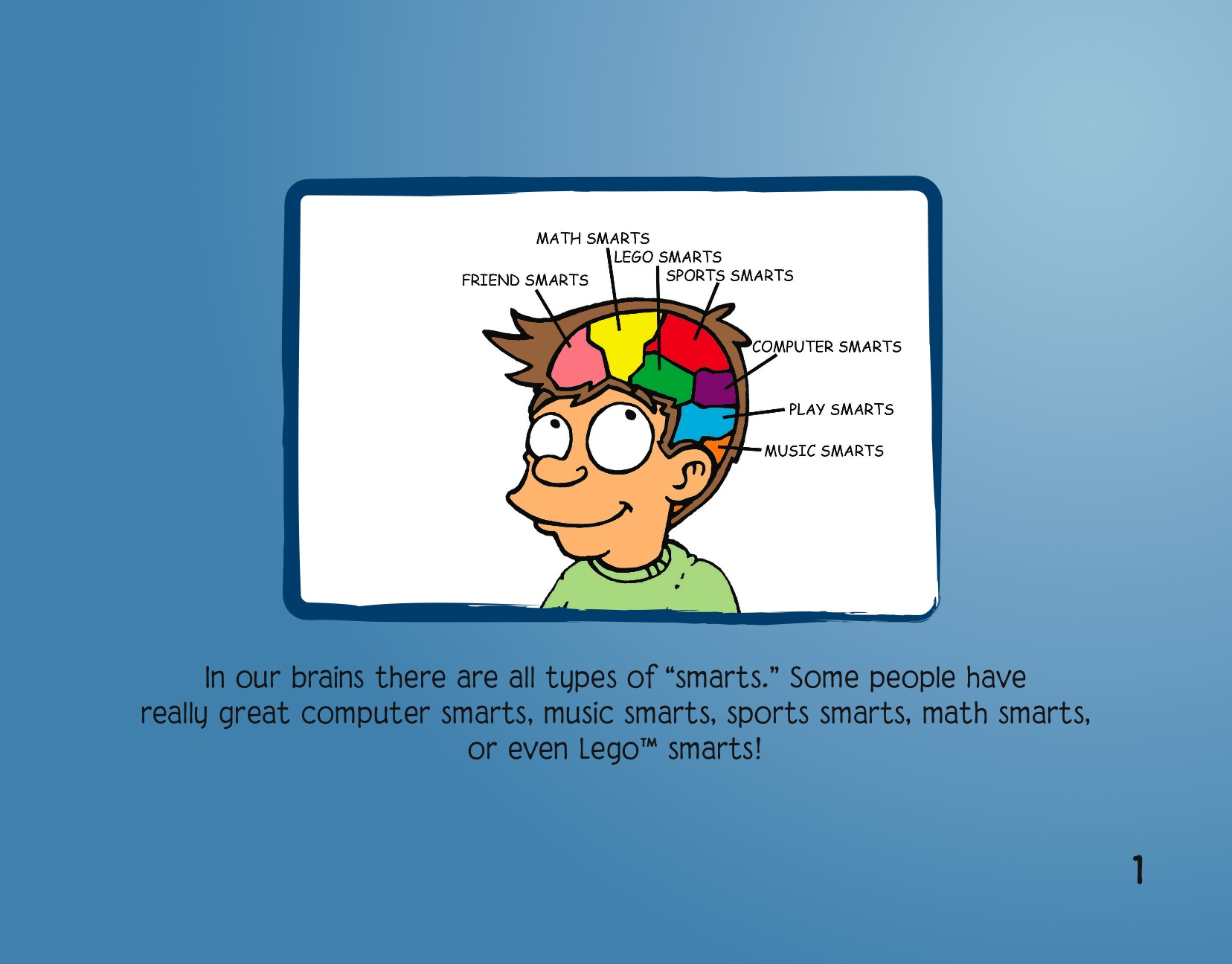 Did you know we have all sorts of "smarts" in our brains? Excerpt from Michelle Garcia Winner's book You Are a Social Detective.
If you are not yet familiar with the principles of Social Thinking, I would suggest checking out Michelle Garcia Winner's websites and books before the class. The instructor does a great job of sharing the basic concepts, but there is a lot to know, so having a general understanding of Social Thinking going into the class would be helpful to get the most from the course. See our
Books
page for descriptions and links to Social Thinking books.
Parents - let us know after the class what you thought about it!