With Memorial Day behind us, the countdown to the end of the school year is on! It is hard to believe that schools in Chapel Hill let out for the summer at the end of next week. Like all transitions, the the change from the daily routine of school to the less structured summer months can be challenging for our children with autism (and let's face it, it can be challenging for their parents at times too!). The good news is that there are some ways to make the summer months easier for everyone, using many familiar tools.
Image via North Carolina Therapeutic Riding Center.
Sensory:
It is no accident that sensory is the first of the 5 "S"s - your child has to be feeling regulated and safe for anything else to go well. Children who are easily overwhelmed will need a scheduled break time from busy summer days, especially on vacations. If your child is a sensory seeker, be sure that they are getting plenty of movement time. Hours spent at home engaged in less physical activities like watching tv, using the iPad, or using the computer can result in that pent-up energy coming out in less-than-appropriate ways by the late afternoon. Many parents of children with autism find that swimming is an excellent regulating activity - think of the resistance from the water as a non-stop form of "heavy work". There are also local summer camps at occupational therapy clinics such as
Emerge A Child's Place
and
A Place to Grow
that build a sensory diet into the programming. Another option is therapeutic horseback riding at a place like the
North Carolina Therapeutic Riding Center
in Mebane.
Picture schedule cards from Mrs. Riley. Fire up your laminator!
Schedule:
Start each day with a plan. Visual schedules are one of the very best ways to relieve anxiety and help your child know what to expect. Schedules are also a tool for ensuring that the long summer days are spent constructively (and you can schedule in sensory activities and non-preferred tasks like taking a bath or picking up toys!).
Mrs. Riley
is one of our favorite websites for making schedule cards. There are also free schedule printables available through
Do2Learn
and many other websites.
TEACCH
is the ultimate resource for learning about using visual support for individuals with autism. Anything that your child needs to do can be made more clear with structure, whether it is visual (like a schedule or work system) or physical (such as labeling bins to make clean up easier).
A Social Story can help make summer camp a success. Image via ymcatriangle.org.




Social Stories:
Carol Gray's
Social Stories
are an excellent tool for preparing your child for new activities this summer. Going to the beach? Visiting with relatives? Starting a new summer camp? Going to a new school in the fall? Set them up for success by preparing them with a Social Story first. Michelle Garcia Winner's
Social Behavior Mapping
is another great tool. It is a visual chart that shows the results of "expected" or "unexpected" behaviors, and it is appropriate for teens and young adults as well as elementary school children. The book actually includes a sample chart of expected behavior for being home during the summer with mom that was written for a teenage boy.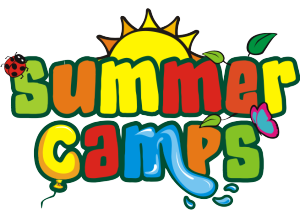 Summer Camp:
What better way to add structure to your child's summer break from school than with a summer camp? There are many autism-friendly camps in the area. Some are more therapeutic in nature, while others are traditional summer camps that support inclusion. The
Autism Society of NC Orange Chatham chapter
has created a comprehensive list of
autism-friendly summer camps and options
in our area.
A file folder task using structured teaching to work on spelling. Image via Building Blox.
Skill Retention and Development:
Finally, consider adding a few carefully planned tasks and activities to your child's summer schedule to target skill retention and development. Your child's teacher can be a good source of recommendations for summer activities that will help ease the transition back to school in the fall. (Our assignment is to play more games with fixed rules!) The
Tasks Galore books
are a terrific resource for project ideas, broken down by skill and with instructions on how to visually structure them.
Building Blox
is a website with a variety of free file folder activity and shoebox task ideas. For simple worksheets and tasks, my new favorite resource is
Teachers Pay Teachers
, which also has a number of free downloads available on every imaginable subject and theme.
What are your favorite ways to spend the summer with your children? Share your ideas in the comments below!